Hi, I hope you enjoy reading my book.
My name is Art and I am your realtor in Corona, CA.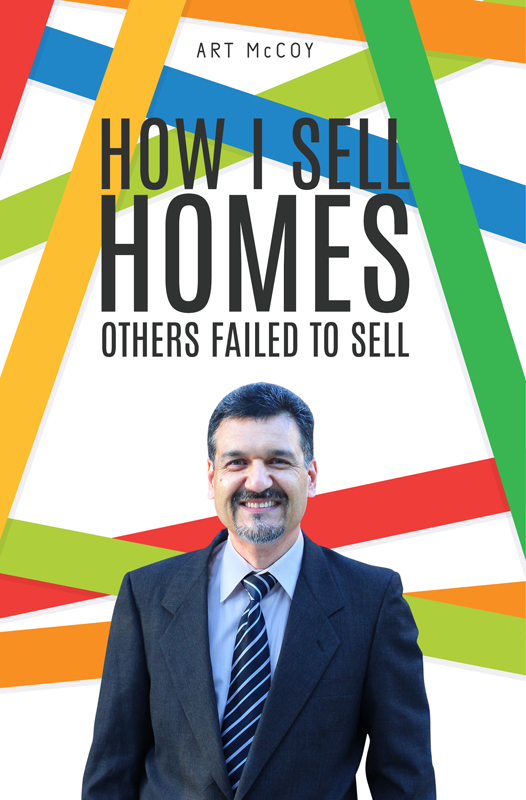 I've seen many homes fail to sell with one agent, only to quickly sell with another agent who took a different approach and reached the right buyers willing to pay more money.
So, I decided to send you a copy of my book. It breaks down several different strategies I use to get more buyers interested in my listings. Check it out, and review them for yourself.
Would you consider selling your home if you could get the right price? If you answered "Yes," consider giving me a call. I may be able to sell your home for the same price you had it on the market before. Here's why.
Contrary to what most people believe, price isn't always the reason a home doesn't sell. So why do so many people think that the only reason a home doesn't sell is because it's "overpriced?" It's just the accepted wisdom in the marketplace.
I am very familiar with your area and frankly surprised your home hasn't sold. But I believe I know why your home didn't sell, and I think you'll agree with me — you just haven't found the right buyer yet.
I believe your home deserves a second chance and needs to be at the top of all the home search websites to reach the new batch of buyers currently looking in your neighborhood. This is how you'll find the right buyer willing to pay the price you want.
Contact me, and I'll show you my specific plan to sell your home quickly for more money.
Art McCoy
Keller Williams Realty – Corona
Phone: (951) 382-2286
Email: ArtMccoy@KW.COM